Overview
Quick Details
Place of Origin:
Jiangsu, China
Dimension(L*W*H):
1000*900*900 Machine working size
After-sales Service Provided:
Engineers available to service machinery overseas
Feature:
Precision casting of aluminium alloy
Application:
all kinds of complex aluminum products
Furnace capacity:
200kg can customize
Service:
One-stop service and turnkey project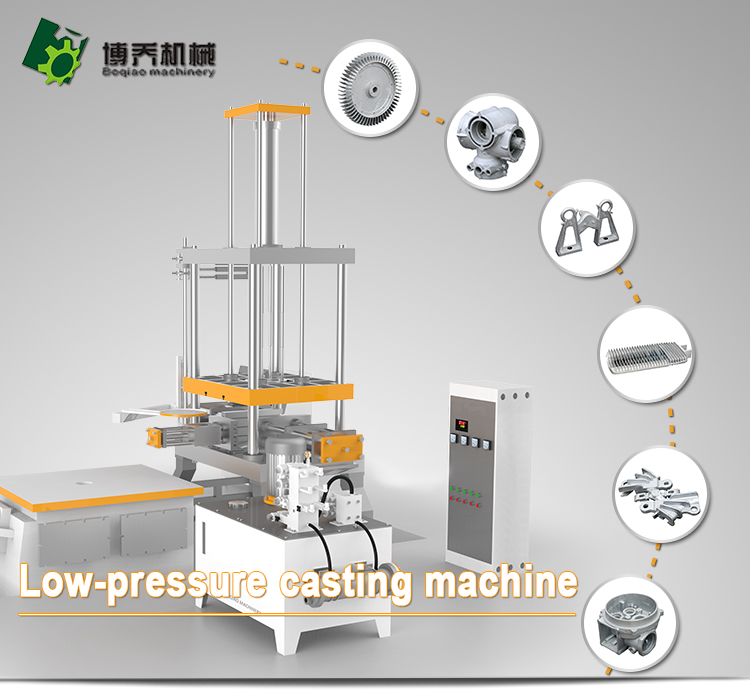 Low pressure die casting machine advantages:
1.Liquid metal filling is stable and speed is controllable.Avoiding turbulence,impact,spatter.Reducing roll gas and oxidation.
2.Metal has good fluidity to help thin-walled parts forming a clear and smooth surface casting.
3.The liquid solidify under pressure,and the feeding effect is good.So the die casting structure is dense,and the mechanical properties are high.
4.Low pressure casting gating system is simple,don't need set up the riser.So the process yield is high.Like the car engine and aluminum cylinder head,it has over 85% utilization rate.
5.Easy to implement mechanization and automation.
Some company information:
1.Our company established in 1999.
2.We are a professional low pressure die casting machine manufacturer with years' experience.
3.Since the establishment of the company, it has produced thousands of low-pressure casting machines and provided consultation and after-sales service for more than 300 Chinese and foreign companies.
4.Establish cooperation with a number of institutes and universities in China, continuously improving the level of science and technology.
5.Provide turnkey project and one-stop service
6."performance and practicality,design professional,service priority" of the corporate culture.Constantly accept new challenges, grow and progress together with customers.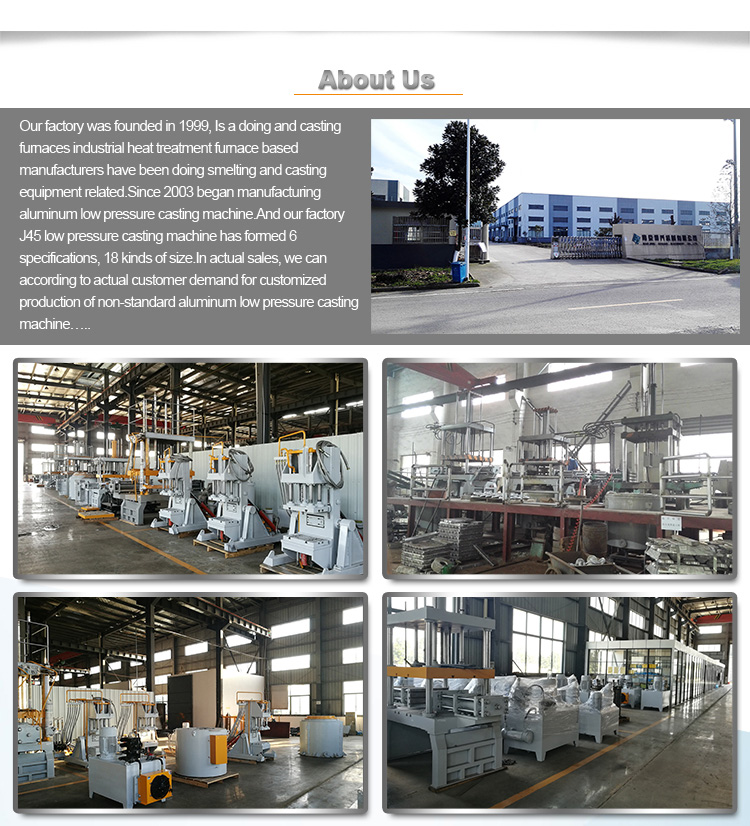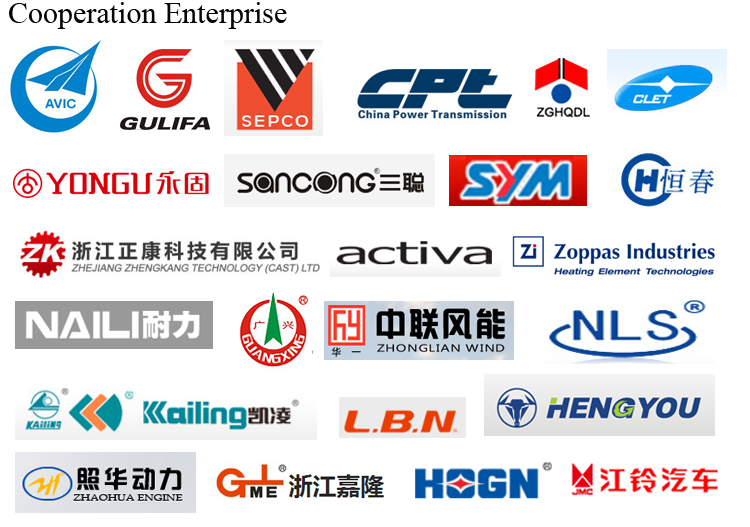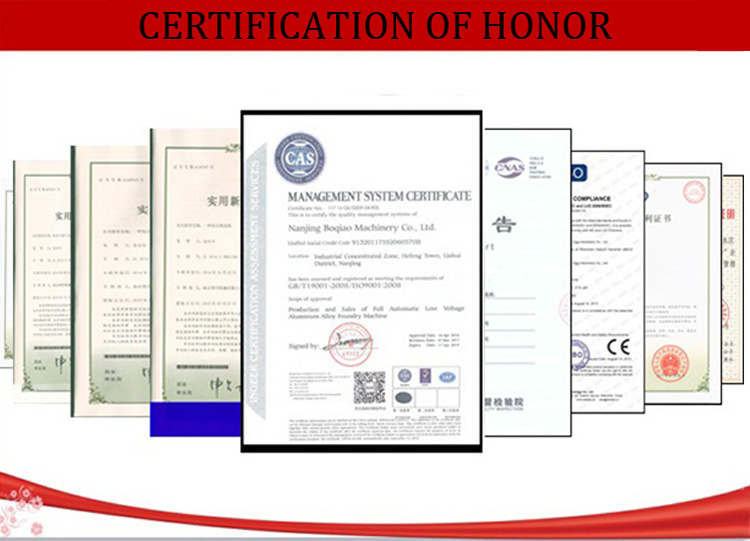 This product has revolutionized the methods of production and has increased productivity, production, and income, thereby leading to rapid economic growth. This kind of product can improve the working efficiency of work staff. The operation process is very simple and convenient.